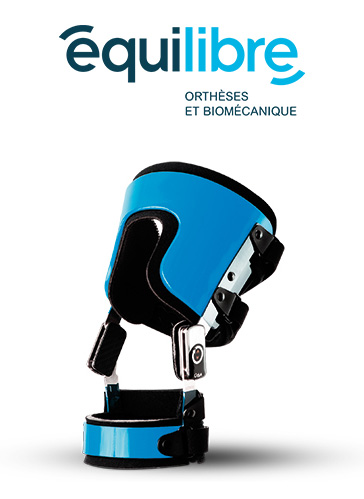 General information
Corporate profile
Ergoresearch has developed Quebec's leading network of orthotics clinics, with over 100 corporate and satellite centers under the Équilibre – Orthèses et biomécanique banners. The leading manufacturer of "intelligent" foot orthotics and specialty orthotics, it is a trend-setter in creating durable medical equipment and software for the orthopedics market.
Ergoresearch has developed and commercialized WebFit™, the first robotized custom-fit orthotics manufacturing software program, launched the first Living Lab in Canada and more recently, a new generation of world-patented orthotic device called the OdrA, that revolutionizes the treatment of pain associated with knee osteoarthritis.
The company is involved in a number of research projects with institutions such as Université Laval and Collège Mérici's Centre de solutions technologiques en orthèses et prothèses (CSTOP), in Quebec City. Ergoresearch Ltd is listed on the Toronto Stock Exchange (TSXV) under the Symbol: ERG.
General Information
Ergoresearch Ltd
2101 boul. Le Carrefour, Suite 200
Laval, Quebec, Canada
H7S 2J7
Trading Information
Name: Ergoresearch Ltd
Market: Toronto Stock Exchange (TSX-V)
Stock Symbol: ERG
Fiscal Year-End: June 30
Financial Reports
www.sedar.com
Transfer Agent
Equity Transfer & Trust Company
200, University Avenue, Suite 400
Toronto (Ontario) M5H 4H1
Cusip number: 29482C
Auditors
KPMG s.r.l./S.E.N.C.R.L.
Comptables professionnels agréés
Tour KPMG, Suite 1500
600, boul. de Maisonneuve Ouest
Montréal (Québec), H3A 0A3
Investor Relations
Please address your requests for information to info@ergoresearch.com
Copyright © 2012 Ergoresearch Inc. All rights reserved.